Hope for the Holidays
December, 2022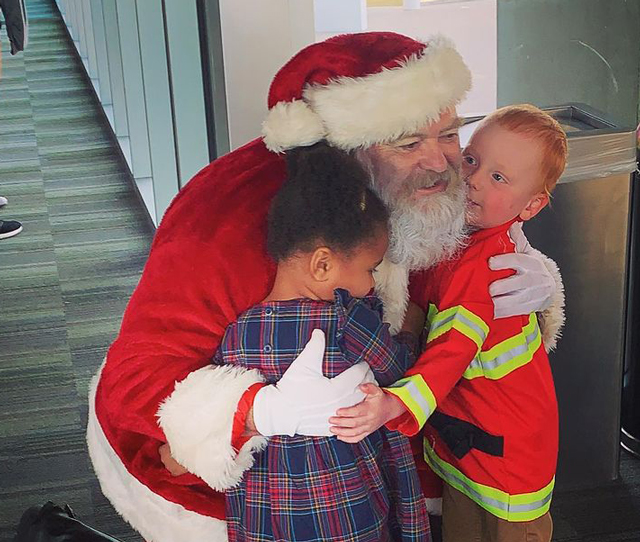 Carrying Hope's Hope for the Holidays takes place each holiday season. Carrying Hope has a variety of wonderful ways that you can help make the holidays merry and bright for foster children this holiday season!
SAVE THE DATE for Carrying Hope's annual Summer Drives!
July 2023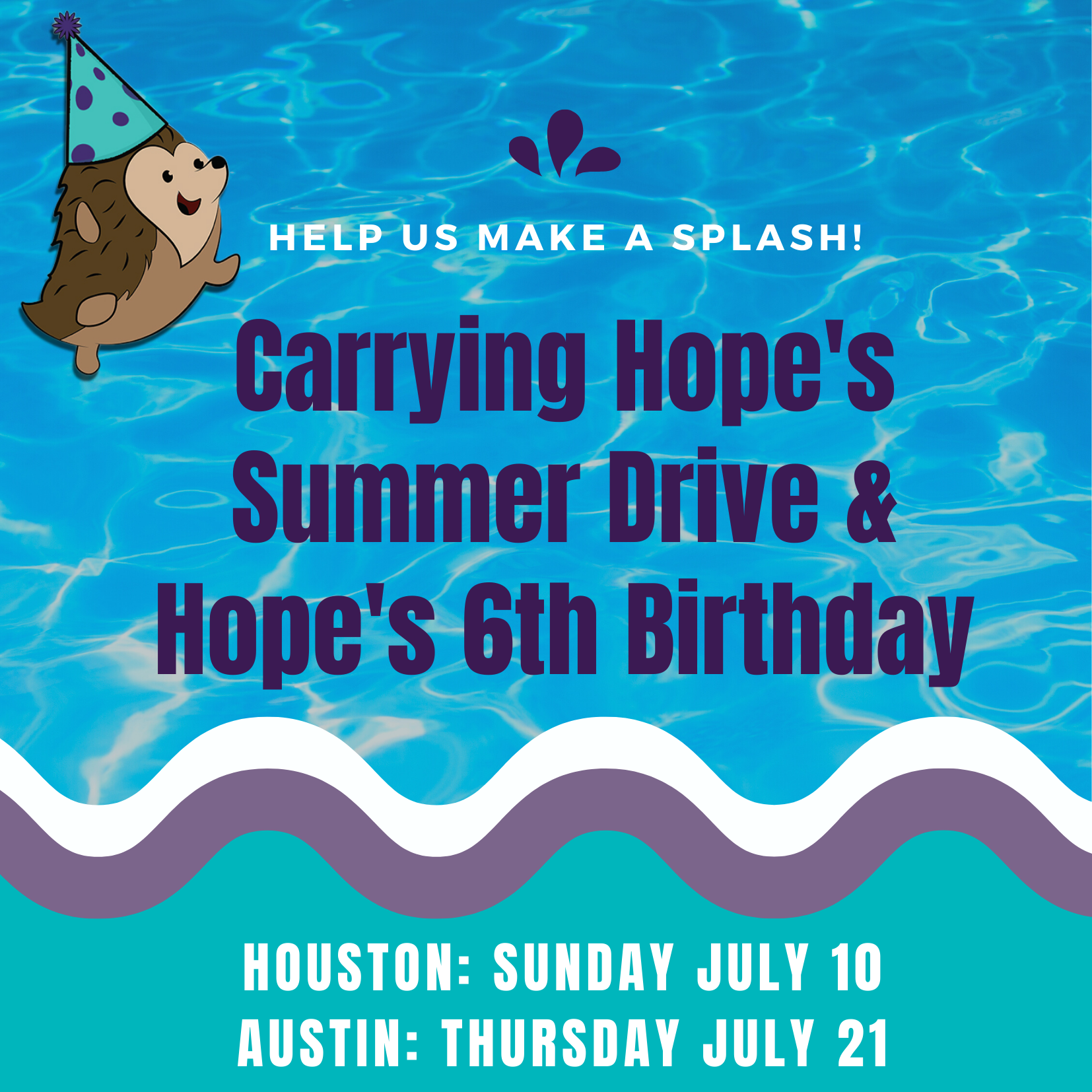 It's that time of year again –– Hope the Hedgehog's 6th Birthday and the 6th anniversary of Carrying Hope becoming a 501c3 nonprofit –– and we're splashing into summer by hosting fun-filled pool parties in both Austin and Houston  for 60 children and teens living in local shelters and residential treatment centers. In addition to a splashy day of fun in the sun, each of these kids will go home with Hope Packs containing $100 gift cards so they can shop for new clothes that will enable them to enter the new school year with some added confidence and style.
Can you help us by donating $50 or $100 toward the purchase of gift cards for these deserving children and teens? Find details and sign up
here
!
Fostering Love Gala
March 2023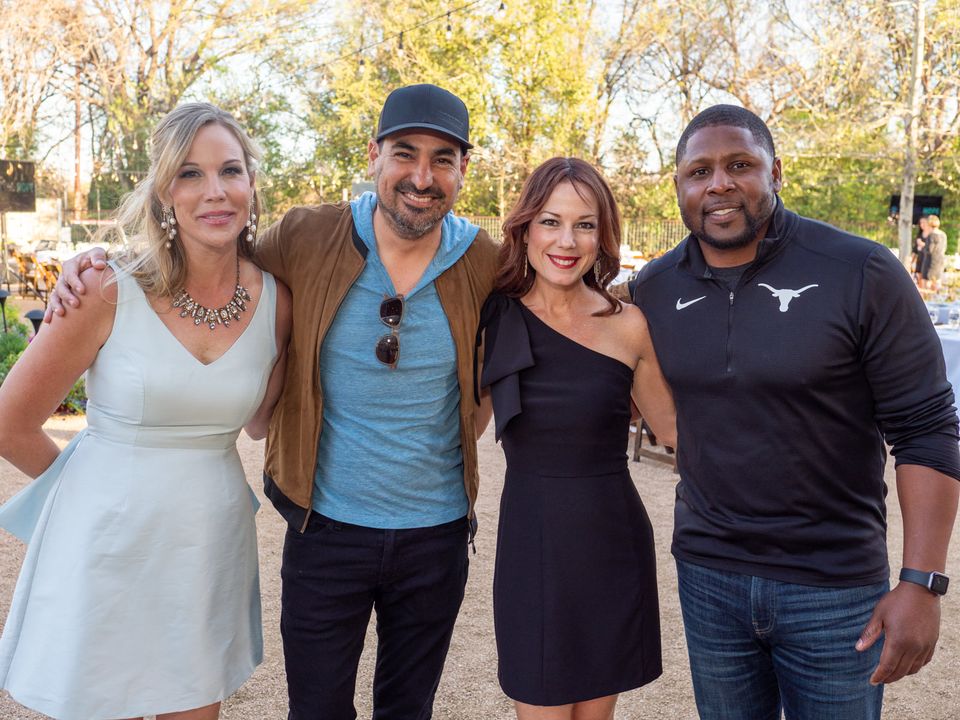 We are still basking in the glow of our Fifth Annual Fostering Love Gala, which raised a record-breaking amount that will allow us to greatly expand our services for children in foster care. Check out these wonderful photos of this heartwarming, impactful evening taken by Ross Lucksinger Photography. We hope you will join us for our 6th Annual Fostering Love Gala in March 2023! 
Houston Fundraiser
May 2023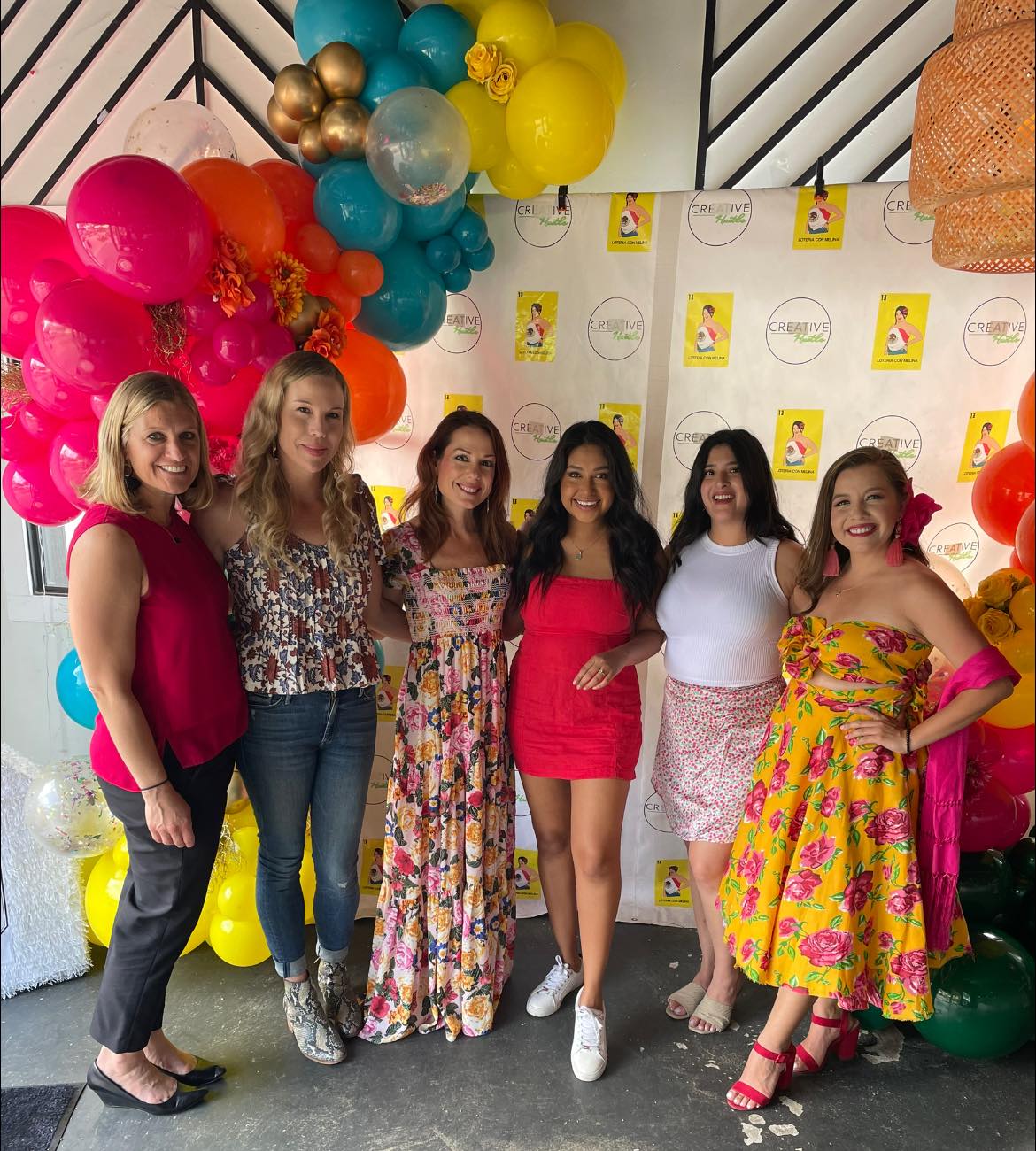 Thank you to everyone who joined us for Carrying Hope Houston's inaugural fundraiser on May 5! We had so much fun at this  Cinco de Mayo-themed event raising funds to expand Carrying Hope Houston's programming! Special thanks to White Rhino for hosting this incredible evening, and to our amazing sponsors and hardworking Houston committee! 
Volunteer in Carrying Hope's Offices