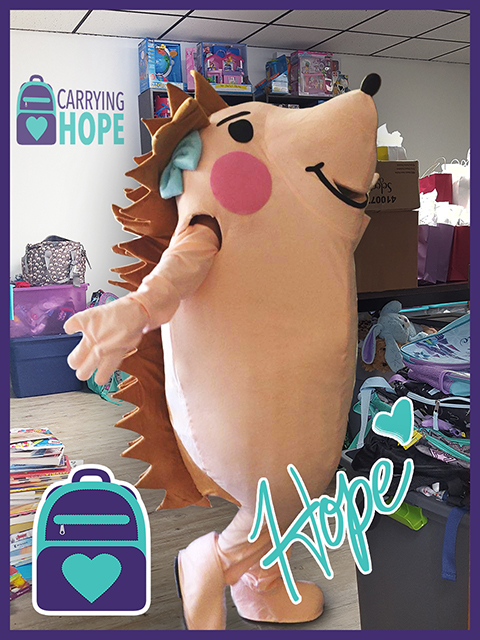 Meet Hope The Hedgehog
Carrying Hope is thrilled to have a larger-than-life mascot, Hope the Hedgehog, who adores spending time with children and adults alike! You'll frequently see her making new friends, passing out stickers and collecting Hope Pack items at Carrying Hope events. She's also available for birthday parties, office visits and more! Would you like to schedule some time with Hope?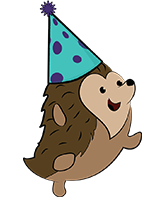 Have a Party with Hope
Looking for a birthday party idea that's fun AND helps the local community? Book your birthday party with Carrying Hope! Carrying Hope is currently hosting birthday parties for up to 12 children. Each party attendee will create a Hope Pack for a child entering the foster care system in Central Texas.
Cost: $250
Parties include the following:
For an additional $100, we will also provide pizza and cake. Hope the Hedgehog is also available for private parties and events.
Hope's Heroes
Carrying Hope is dedicated to the idea of kids helping kids. We believe that when children come together to help other children, the world becomes a better place. With that in mind, we'd like to invite your family to participate in our Hope's Heroes program.
We have outlined a variety of Carrying Hope volunteer needs that children and teens of all ages can complete. Each task is worth 50 points and may only count once. Once a child completes six separate tasks to earn 300 points, he or she will become one of Hope's Heroes and be honored with a certificate, a photo on the wall of the Carrying Hope office and a plush Hope the Hedgehog.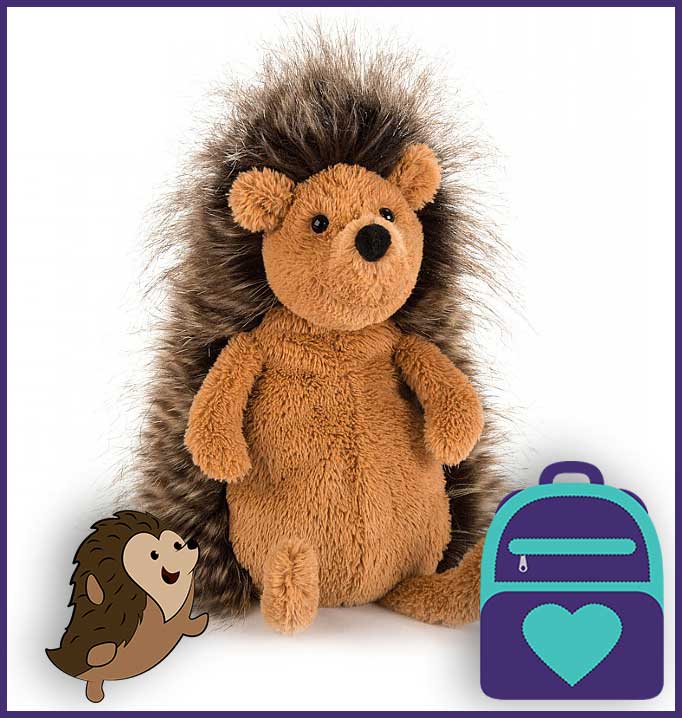 12-inch Plush Hope the Hedgehog
Below are the tasks a child or teen may complete for points.
Make a Hope Pack (50 points)
Carrying Hope provides Hope Packs filled with comfort items and essentials to children who are entering the foster care system, and we find that other kids are the absolute best at making them. Would you or your child like to make a Hope Pack? Click here to find out how.
Volunteer at Carrying Hope (50 points)
Attend our July Hope Pack Drive (50 points)
Carrying Hope's annual Kids Helping Kids Hope Pack Drive is a meaningful volunteer opportunity for families each summer. Please stay tuned for this year's details which will be announced in June. Learn more here.
Organize a most-needed item drive at your school (50 points)
Carrying Hope can always use donations of our most-needed items such as clothing, pajamas, socks, coloring books and flashlights. Pick an item from our list and see if your teacher and classmates would be willing to help by donating that item as well. Find our full list of most needed items here.
Give a 10-minute presentation about Carrying Hope (50 points)
Are you in a dance class? Swim team? Martial arts group? Boy Scouts? Girl Scouts? Research Carrying Hope and give a 10-minute presentation about us for 50 points. Need brochures or suggestions of what to say? Email us at [email protected]!
Have a Carrying Hope birthday party (50 points)
Did you know that you can have your birthday party at Carrying Hope? You and your friends can join us at our North Austin office for two-hours of pizza, cake, games, crafts, Hope Pack creating and a special visit from Hope the Hedgehog! Interested? Email us at [email protected].
Donate a new toy or book that you really love (50 points)
Pick out a new toy or book that you really love to give to another child and then write a letter to go with it offering support and friendship to the child who will receive it that we can include in a Hope Pack.
Bring a friend to a Carrying Hope event (50 points)
Help us spread the word about Carrying Hope by bringing a friend with you to a Carrying Hope event such as a volunteer day, office hours or our Hope Pack Drive.
Do a good deed for someone and send us a video of it (50 points)
Carrying Hope believes in spreading love and kindness. If you do something nice for someone and send us a video of it that we can post on Carrying Hope social media, you'll get 50 points.
Submit an official, complete Hope's Heroes Scorecard and a 5-by-7 photo of yourself to Carrying Hope:
Scan and send scorecards and photos to
[email protected]
or mail them to
9600 Escarpment, 745-239, Austin, Texas, 78749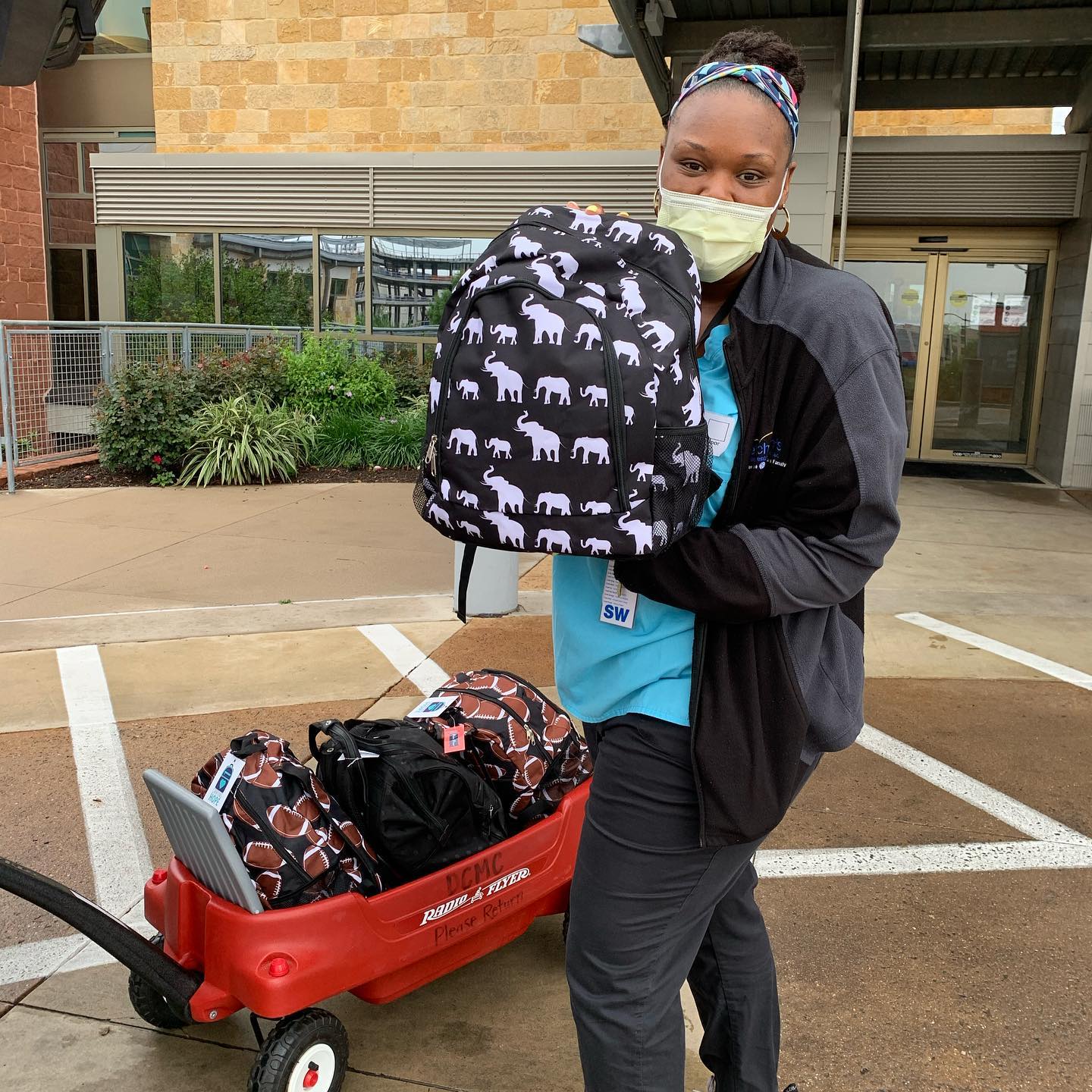 Please take a photo or video of each task as it is completed or have your scorecard signed by a Carrying Hope representative at the time it is finished.
Each Hope's Heroes honoree will receive one plush Hope the Hedgehog, a certificate and their photo on the wall of Carrying Hope's office.
Complete all 10 tasks?
You'll receive a very special Hope the Hedgehog accessory pack, too!
Carrying Hope Latest News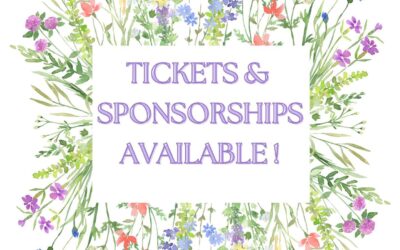 There's still time to purchase tickets or become a sponsor for Carrying Hope's 2023 fundraising gala! We are so excited about our 6th annual gala "Hope Blooms" which will take place on 3-23-23 at Springdale Station and we hope you will be a part of this magical night...