Hair + Hope Program
The Hair + Hope program helps to fulfill the frequently neglected basic needs of African-American and biracial youths in foster care while also supporting and fully compensating stylists from predominately Black-, woman-owned salons who share their time and talent to support youths in care.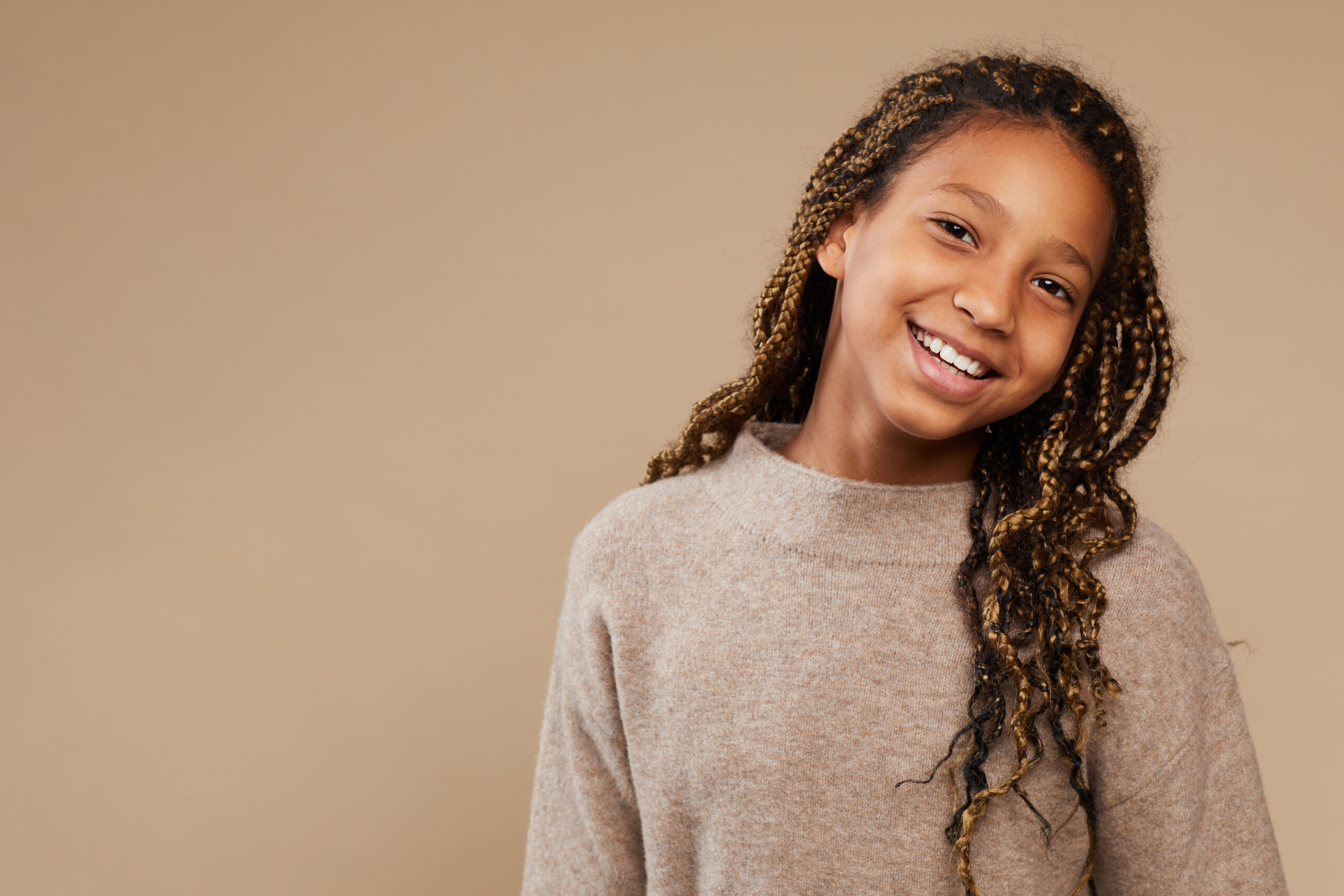 Every day, there are young girls in foster care waking up without knowing the proper way to style their hair — their crown. Each day, they wonder how to properly use hair styling tools; what products are the best for their hair type; what styles best suit them for the day or occasion. But mostly, they wonder, "Will I be defined today by what my hair looks like?"
Our Hair + Hope program started because we watched firsthand as minority children at local shelters failed to receive the haircare they desperately needed and deserved. While their roommates received haircuts, blowouts and bang trims from visiting stylists, African-American and biracial youth were, time and time again, completely and wholly left out of the conversation.
It's well-known that children of color are disproportionately represented in the foster care system, and in Texas alone, approximately one-third of the 28,000 youths in foster care are African-American. But despite this overrepresentation, African-American foster children are typically the last to receive the hair and skin care they need and deserve.
Some might say it's "just hair." But it's not "just hair." Because studies show that for African-American youths, particularly girls, hair and hair care are critical areas of connection to culture as well as socialization and support, shaping their long-term vision of who they are. When this basic need is not met, African-American foster youths may also be viewed as "less adoptable" by potential adoptive families and, as a result, suffer from devastating circumstances such as homelessness.
Carrying Hope believes that all youths deserve to have their basic needs met and is proud to offer our Hair + Hope program, which pairs incredible local stylists who regularly work with textured hair with youths in care who are desperately in need of their services. Stylists are fully and generously paid for their time and talent.
What we do:
Carrying Hope works with our extensive network of shelters, group homes and residential treatment centers to identify youths in foster care in need of hair care services. We then reach out to our network of stylists and salons who are experts in working with textured hair and create strategic partnerships in which stylists visit the same foster youths every 2-3 months to style their hair, offer hygiene and hair-care tips and serve as mentors and community builders to young people who are transitioning into adulthood.
How you can help:
For $200, you can "sponsor a style" for a child or teen in foster care who is in need of hair-care services. Your donation includes full payment and tip for the stylist who performs the service – which typically takes 3+ hours at minimum — as well as a hair kit for the child or teen in care that will include items such as a bonnet, edge comb, gel, oil, shampoo and conditioner appropriate for African-American and biracial youths in care.